Home / Press & Media /
Post Show Review
WOF 2022 Post Show Report
WOF 2022 Post Show Report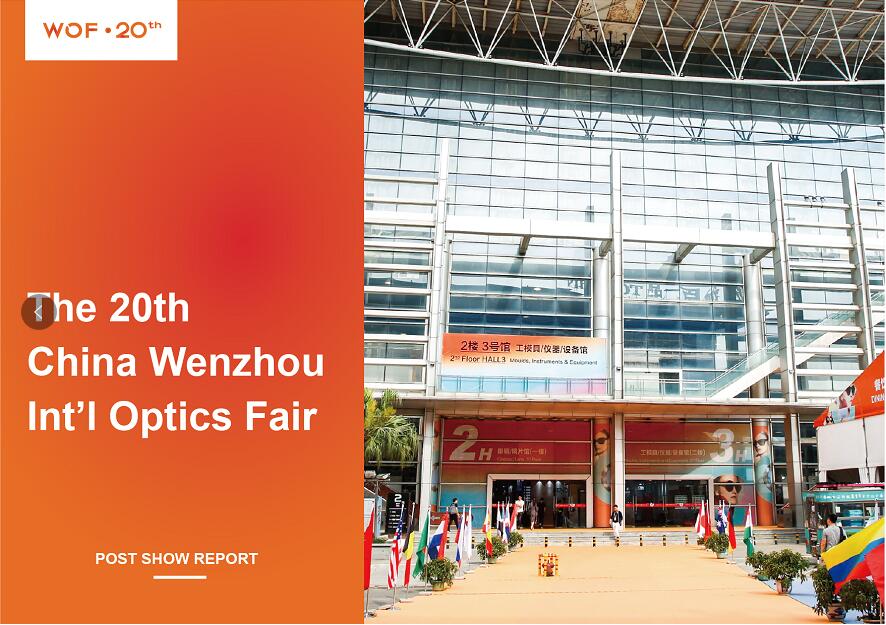 The 20th China Wenzhou Int'l Optics Fair (WOF for short) was successfully held on 3-5 Nov. in Wenzhou International Convention and Exhibition Center.After three packed days, WOF 2022 has 4 exhibition halls with 20,000 square meters,that is good pretty good number in the uncertain situation of the epidemic.The 500 exhibitors - frames, lenses, package, equipment, CNCmachines, services - welcomed nearly 8,000 visitors from allover the China.
The WOF committee launched the first African Reading Glasses Charity Donation Awards during the fair.This charity event raised a total of 5,000 pairs of reading glasses, ranging from+1.00 DSph to +2.50 Dsph BE and put these reading glasseson donate to the Republic of Malawi. "Give More See More",we believe every contribution truly make a difference in people's lives!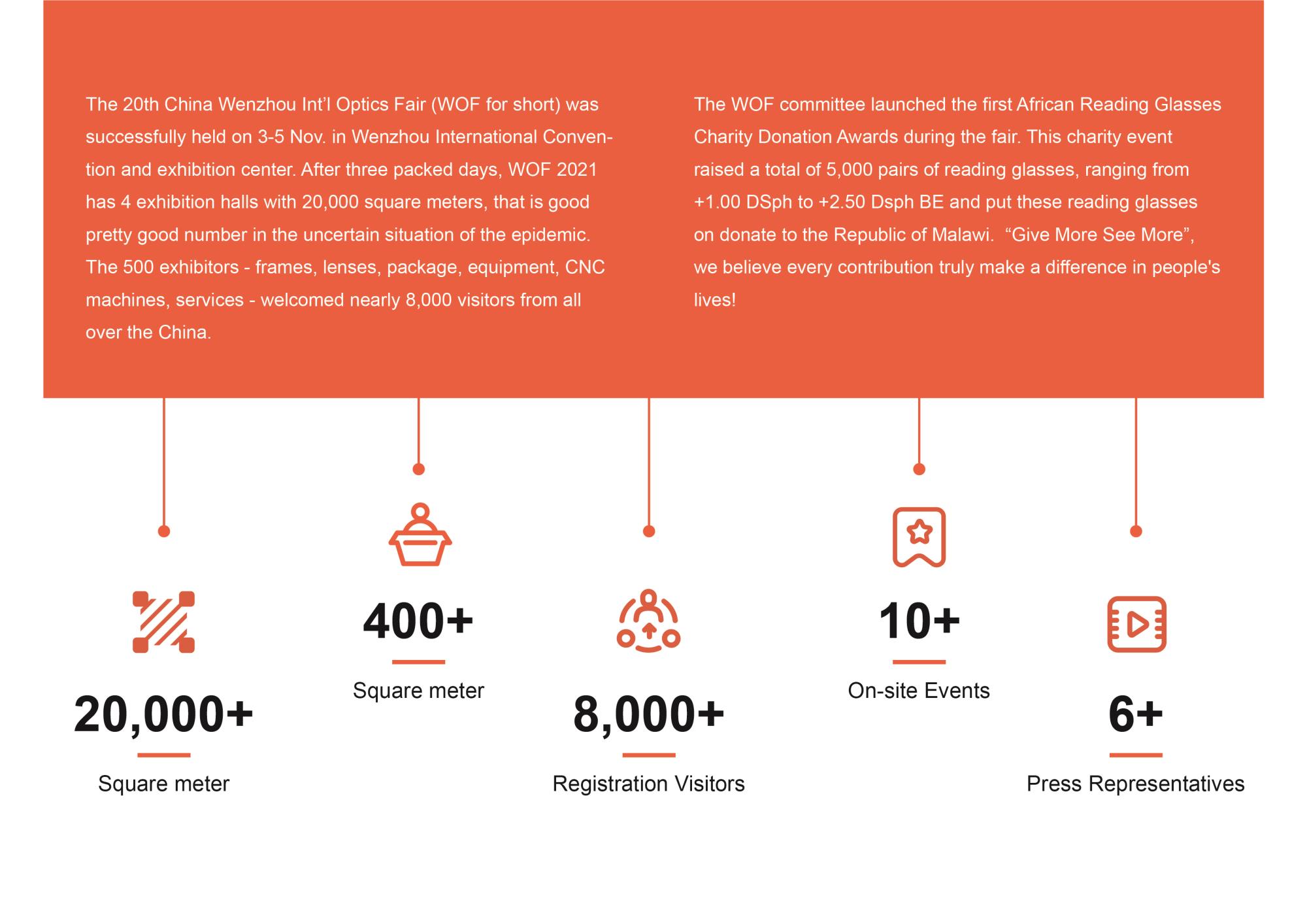 Introduction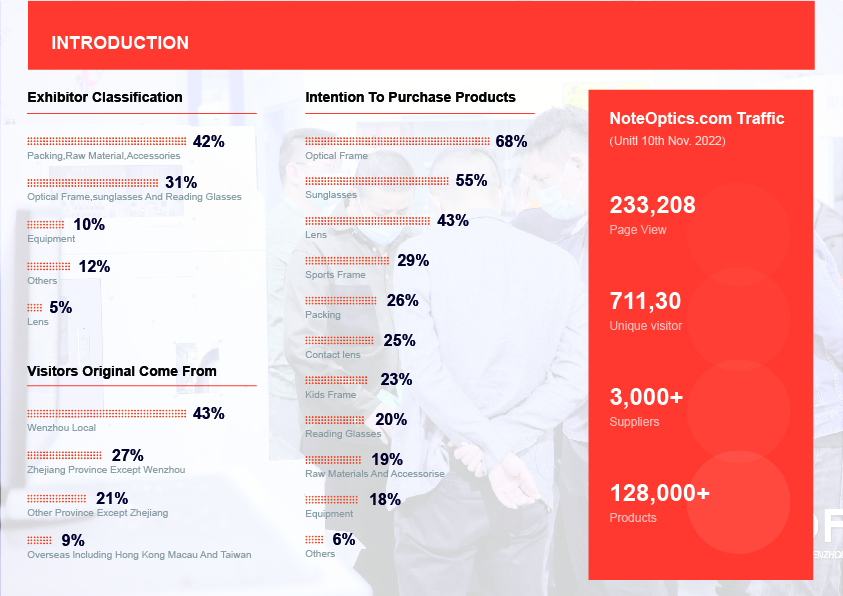 Help Elder To See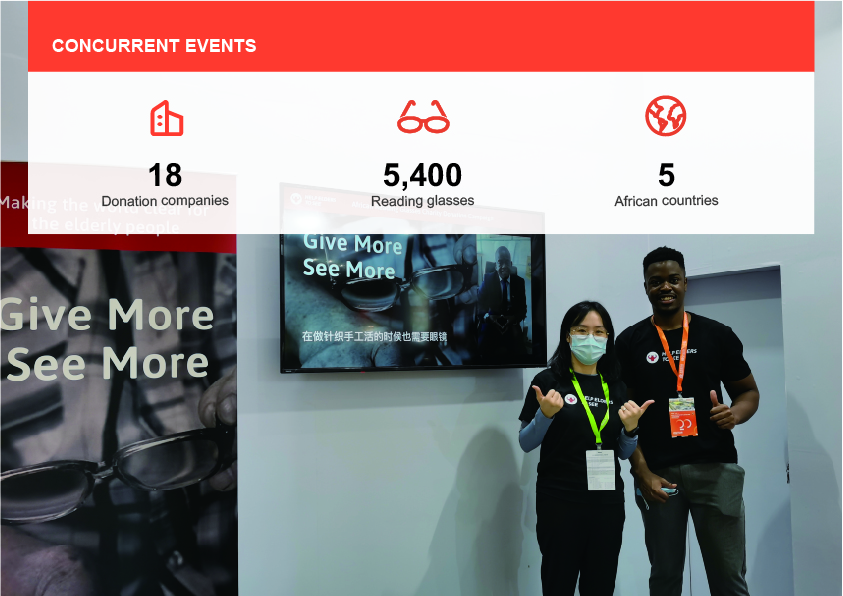 Online Business Matchmaking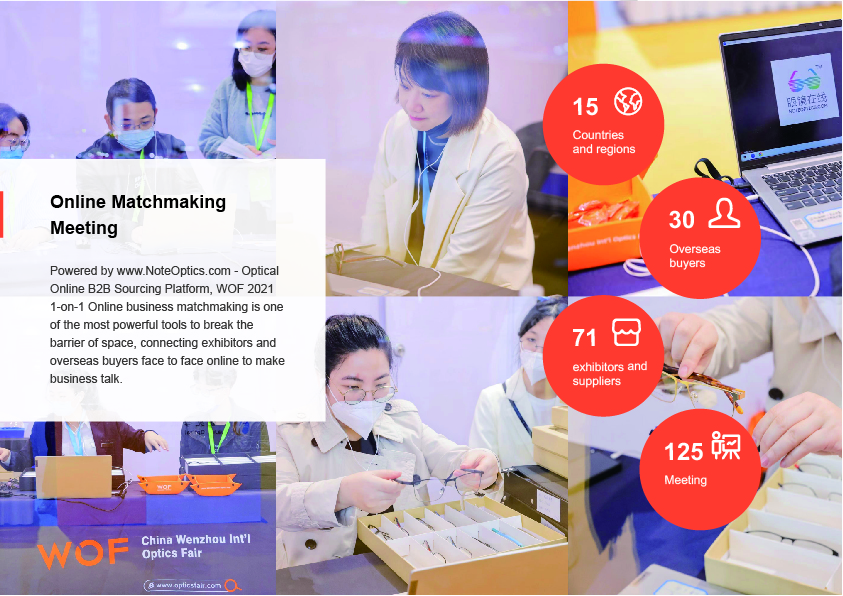 2022 China (Ouhai)Eyewear World Premiere Fashion Show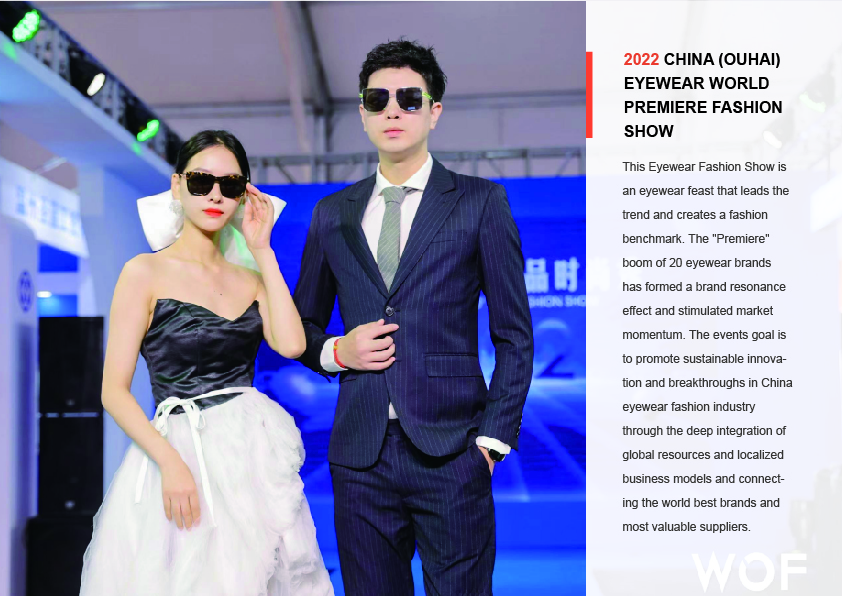 I hope this important step could make to continue WOF going forward!
Let's meet each other on May 2023!