Home / Press & Media /
Industry News
VOLTE FACE – The Ten R's For Fall/Winter 2021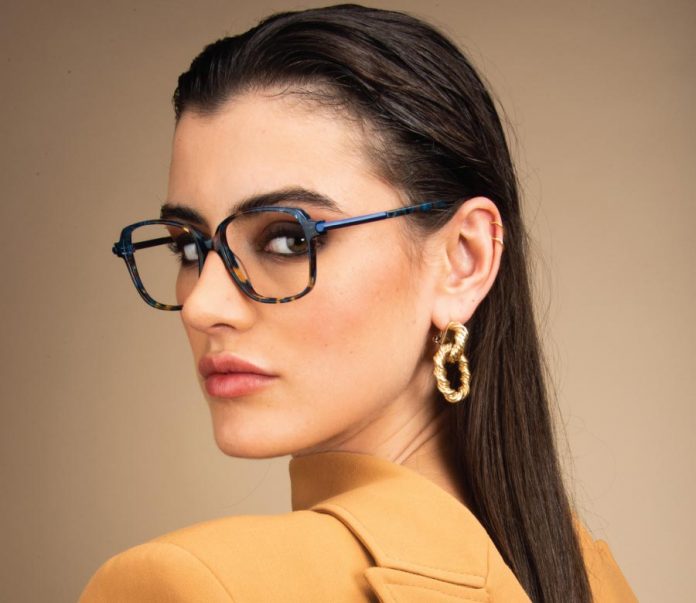 Essential in the women's collections of the Maison Jean-François Rey, the brand VOLTE FACE conveys the idea of French elegance, delivering singular, refined, and always very detailed pieces. It has unique know-how, like the large jewelry houses, revealing simple shapes into exceptional frames.
The brand's identity is built around creative researches on the effects of acetate material, color harmonies, and decorative assemblies, always favoring a handmade quality in the best French and Italian manufactures. The creation comes with a Mazzucchelli exclusive partnership allowing the brand to constantly renew the models in infinitely varied palettes.
The F/W 2021 collection is all about creative diversity in colors and acetate materials, delivering to the glance beautifully artistic compositions. It consists of 14 models which bring to light the exceptional achievement on the acetate, while taking care, always, to work every detail. The color charts are subtle and deliver rich and unprecedented crystalline gradients, always going further and further in pastels, shades hues, and combinations of refined tints. More assertive shapes, geometric acetate collages, and fashion color ranges imbued with contemporary influences: the style of the new collection evolves towards more modernity and delivers a dynamic, insured and sensual look.
REGINA, ROMA, ROTARY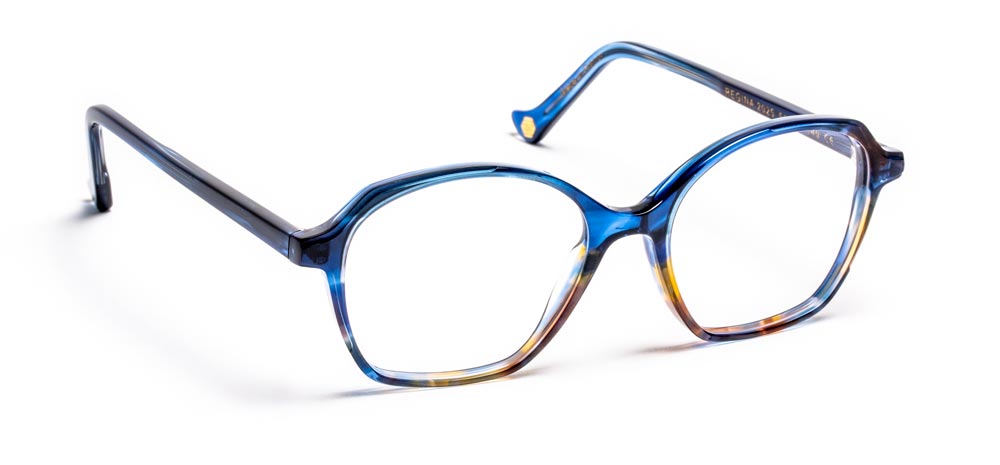 VOLTE FACE REGINA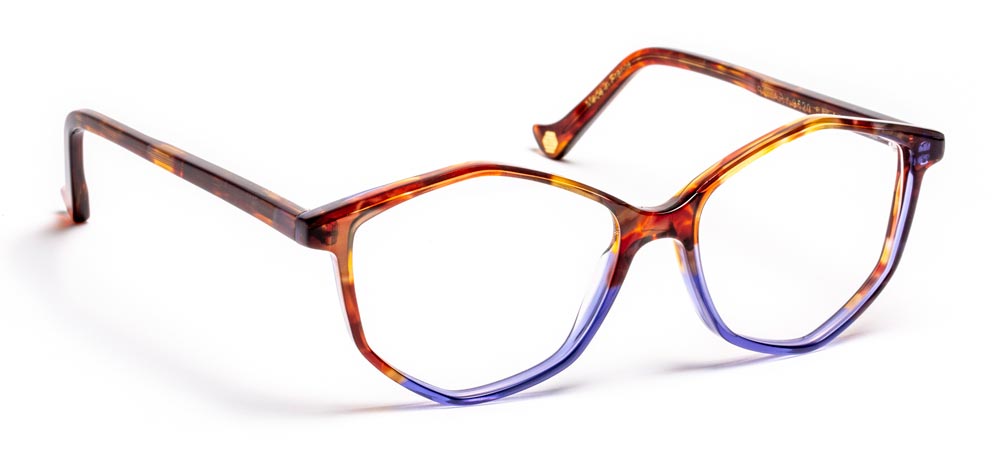 VOLTE FACE ROTARY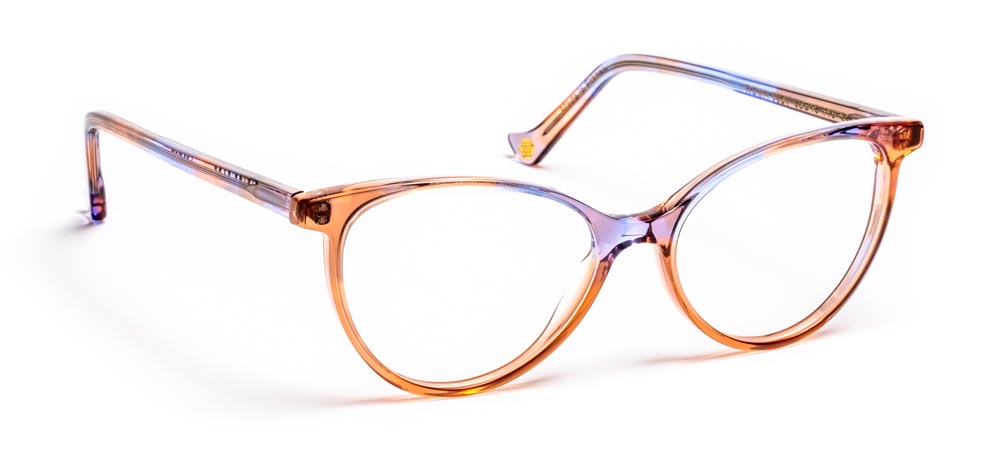 VOLTE FACE ROMA
Made in France, these three new models are designed around colorful harmonies, soft and vibrant sensuality. They are distinguished by their geometric outline, brought to light by a work of colored asymmetry on the acetate materials. Subtle and distinctive, it is achieved thanks to a two-dimensional bonding technique bringing unique effects of fades, tones extremely nuanced in the gradations and crystalline transparencies. The collection appeals with a unique brilliant bright and offers a range of refined and deliciously feminine shades. A harmonious marriage of shape and color, always lead by a touch of modernity.
RUTH, RINA, REINE, RYM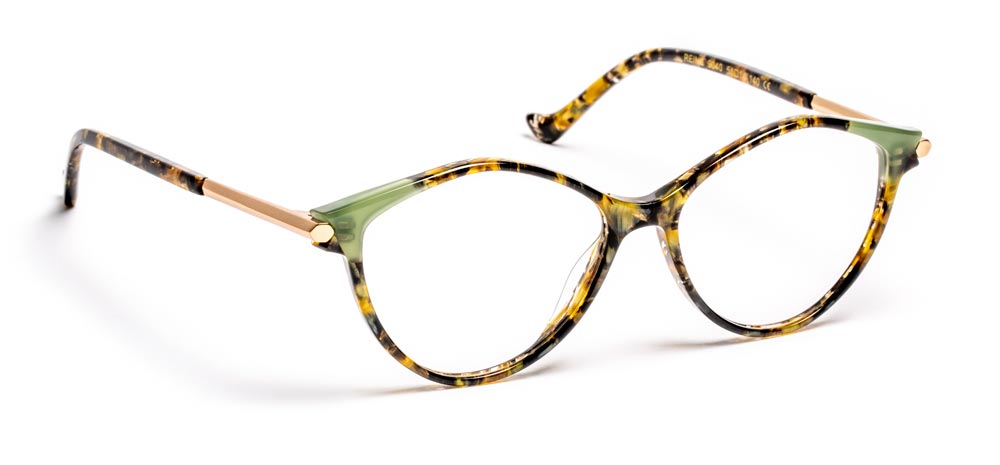 VOLTE FACE REINE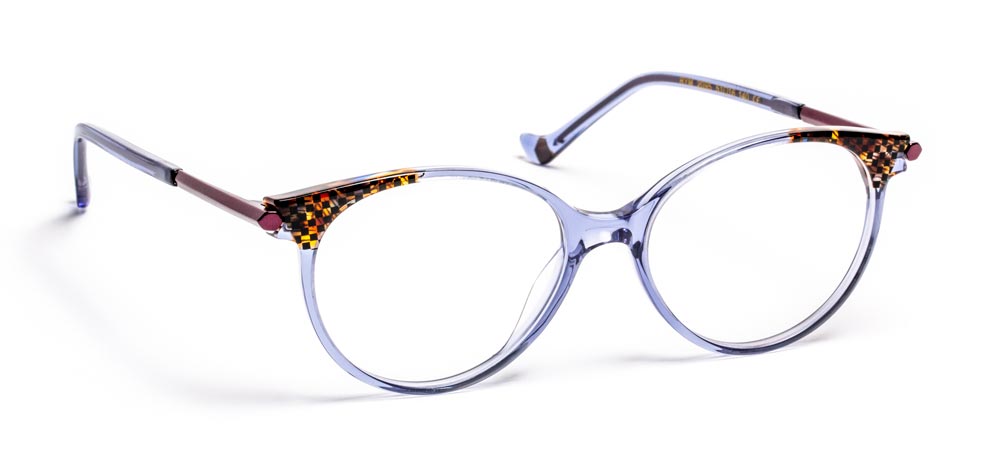 VOLTE FACE RYM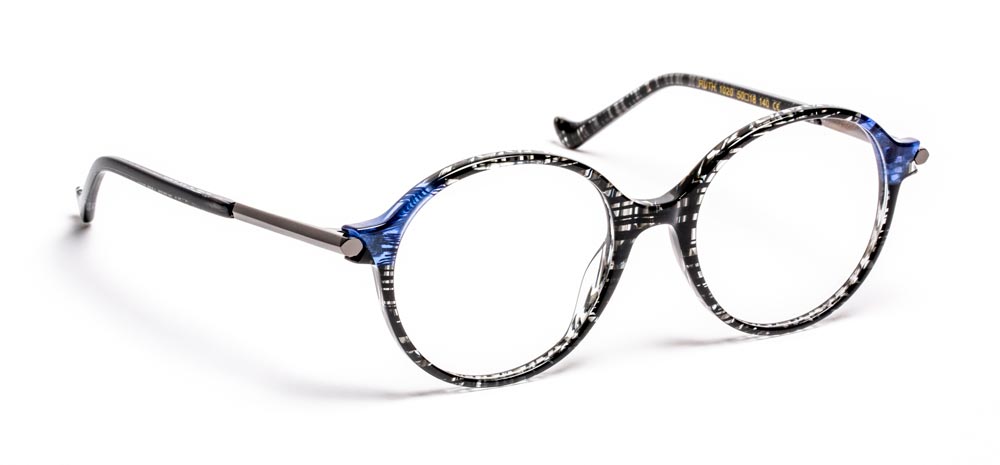 VOLTE FACE RUTH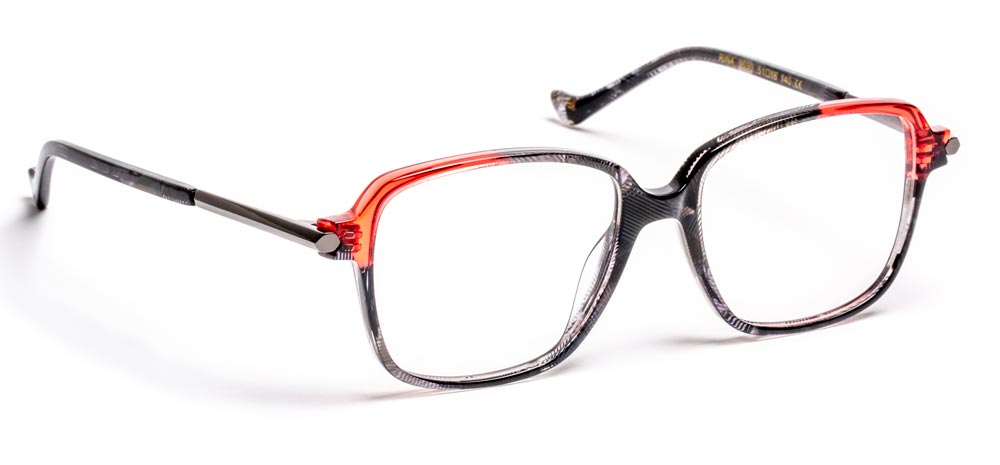 VOLTE FACE RINA
This line offers an elegant and extremely refined combination of metal and acetate. It consists of 4 distinct shapes, beautifully crafted in the spirit of minimalist geometry, with great precision and high stylistic ambition. Deeply embedded in the brand's DNA, the creativity of materials and colors is a bias that can be found here in every detail: complex laminations in the corner of the eyes, bold cutting of the frame lug, and jewel temples worked in volume. The design calls on the best French and Italian know-how, both on materials and techniques, with the same production requirements of quality and finish. The refreshing aesthetics of the models is carried by contrasting multicolored ranges and intense bright giving the collection its modern and singular spirit. New models that set the look and the allure apart.
ROUGE, ROSY, RING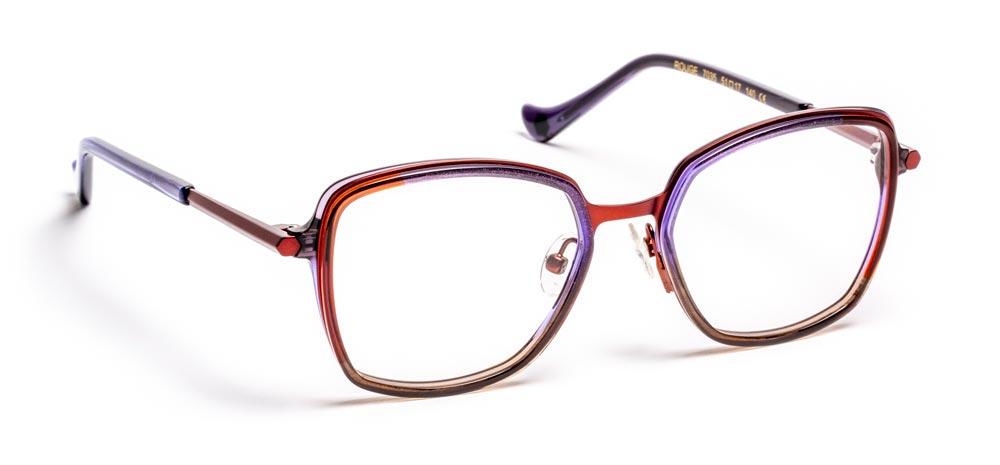 VOLTE FACE ROUGUE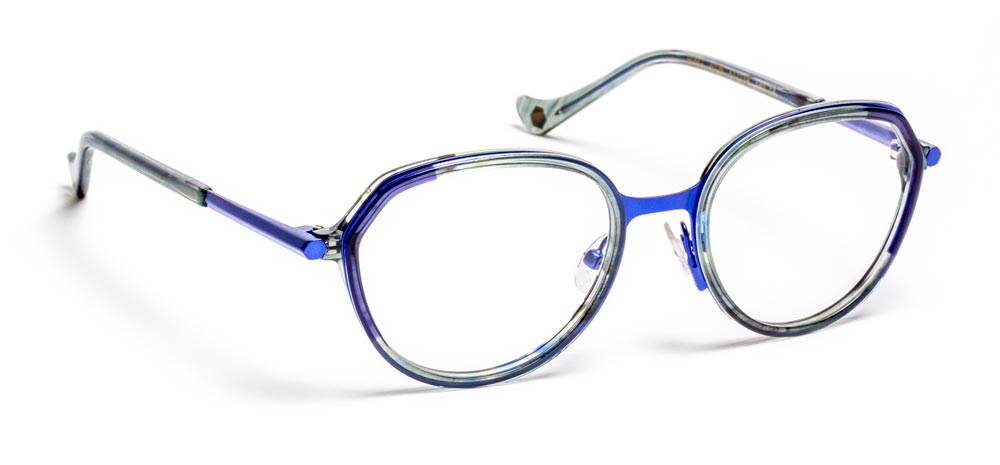 VOLTE FACE RING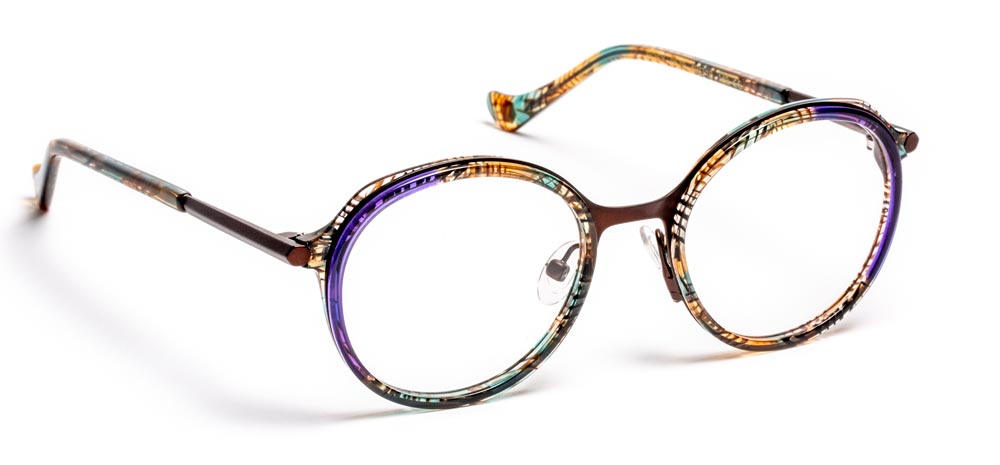 VOLTE FACE ROSY
Crafted in the best factories in Italy, these 3 combined metal/acetate frames cultivate the oppositions of styles in materials and colors. They are distinguished by their design punctuated on the face by a concentric assembly alternating acetate circle and metal contour. From this technical and very original construction is born a rich and dynamic play of colors that Fanélie Colomb, designer of the brand, chose to explore in soft, refined, and very feminine tones. The thin temples, profiled in a hexagonal volume, are adorned with a jewel decoration in order to complete the sophisticated design of the models.
Located in Marseille, in the south of France, JF Rey develops designer eyewear collections for the J.F.REY, BOZ, and VOLTE FACE lines sold worldwide. Far from the stereotypes of luxury, the three founding brands evolve in different styles and universes. Under the artistic direction of Jean-François Rey, each frame is an original creation designed by our own design studio. Unlike an elitist approach, JF Rey shares a passion for optics with as many people as possible. Check out the entire VOLTE FACE line on the JF Rey website.

Original link:https://www.opticaljournal.com/volte-face-the-ten-rs-for-fall-winter-2021/