Home / Press & Media /
Exhibition News
MIDO 2022: 630 Exhibitors Arriving From 45 Countries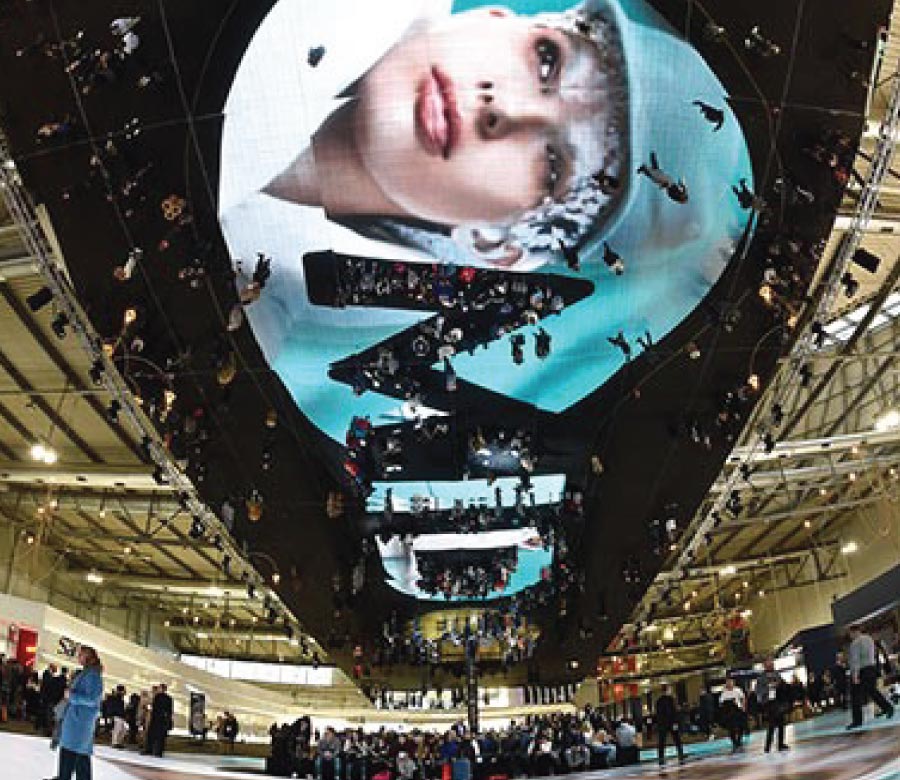 From April 30 to May 2, 630 exhibitors from 45 countries will be at MIDO to showcase their collections and products before an audience of Italian and international buyers, opticians, designers, and journalists.
"After two years of pandemic and in light of the complexities of the current extremely unsettling geopolitical situation – first and foremost from the human standpoint – industry firms have an urgent need to gather, in order to share information and exchange ideas to glean the energy needed to cope with challenges in the coming months – stated Giovanni Vitaloni, President of MIDO. On April 2, we will be at Vision Expo East in New York to meet with buyers, exhibitors, and media at the US trade show and to re-establish relations that until now have been maintained only at a distance."
The entire eyewear supply chain, from the large brands to the smaller companies focused on innovation and experimentation, will be on display in the 5 MIDO pavilions at Rho Fiera and in the Fashion District, Lenses, Design Lab, More!, FAiR East, Lab Academy, Start Up and Tech exhibit areas. Among the trends at MIDO will be: gender-neutral eyewear, vintage with a return to the 1970s, greater sustainability in the materials used in packaging and in processes, the transformation of classic styles like the cat-eye with softer lines and also in mini or round shapes, with new colors that can also be found in the other styles: neon, flamboyant, almost psychedelic, shimmering, as well as pastel hues.
In fact, color will be the focus of the preview webinar that MIDO will hold on March 29, in partnership with WGSN and Coloro, on the digital platform created for the 2021 edition and open to the entire MIDO community. The power of color in design, with an eye to the S/S 2023 season, will be discussed during the webinar. The topic will appear again inside the OttiClub space in pavilion 15, with continuing education and retail-focused marketing events and opportunities for industry professionals to share their latest news. The complete calendar will be available in the coming weeks at www.mido.com.
MIDO will also be the place to take stock of industry trends and to assess the extent to which geopolitical events will impact not only global eyewear but also the entire economic system. "The Italian eyewear industry demonstrated its responsiveness to the pandemic – remarked President Vitaloni. 2021 closed in the black and we recovered all of the losses caused by the health crisis, repositioning the sector with modest growth of 1- 2% with regard to production value and exports. On April 30, opening day of MIDO, we will present the integrated data for 2021 and the forecasts for 2022."
"Craving MIDO" is also a craving to participate. Applications to compete for the BeStore and Stand Up For Green awards can be submitted through March 31. The former recognizes optical centers that offer an outstanding shopping experience, layout of the retail space, materials and furnishings (Design category), and their customer services, external communications, as well as the history of the store and its human and emotional qualities (Innovation category). To enter, go to https://www.mido.com/bestore-award. The latter acknowledges the stands that exercised outstanding environmental awareness, for example, by employing reusable modules, recycled materials or raw materials with low environmental impact.
The utmost care will be taken to comply with anti-contagion safety protocols. The rules governing access to MIDO will be those in effect in Italy for public events. They currently call for a Super Green Pass, social distancing, compulsory use of masks and sanitization of meeting spaces and objects. With the "Covid decree-law", issued by the Government in February, MIDO 2022 will be open to international travel; foreign visitors will have free access with a negative rapid swab or molecular antigen test, even if vaccinated with vaccines not authorized or not recognized as equivalent by Italy. The provisions will be constantly updated and available at https://www.mido.com/visita-in-sicurezza.
Given its success in June of last year, buyers and exhibitors already have access to the digital platform that allows them to respond swiftly and tangibly to the number-1 goal of initiating business opportunities. A useful tool for participants on hand but even more so for those who, due to health restrictions and the current political situation, are unable to travel.
All updates will be available online on the event website www.mido.com and on the official social channels: Instagram (@mido_exhibition), Facebook (@MIDOExhibition), Twitter (@MIDOExhibition), and Linkedin.
#MIDO2022 #livethewonder
Original link:https://www.opticaljournal.com/mido-2022-630-exhibitors-arriving-from-45-countries/