Home / Press & Media /
Exhibition News
Vision Expo Global Talent Search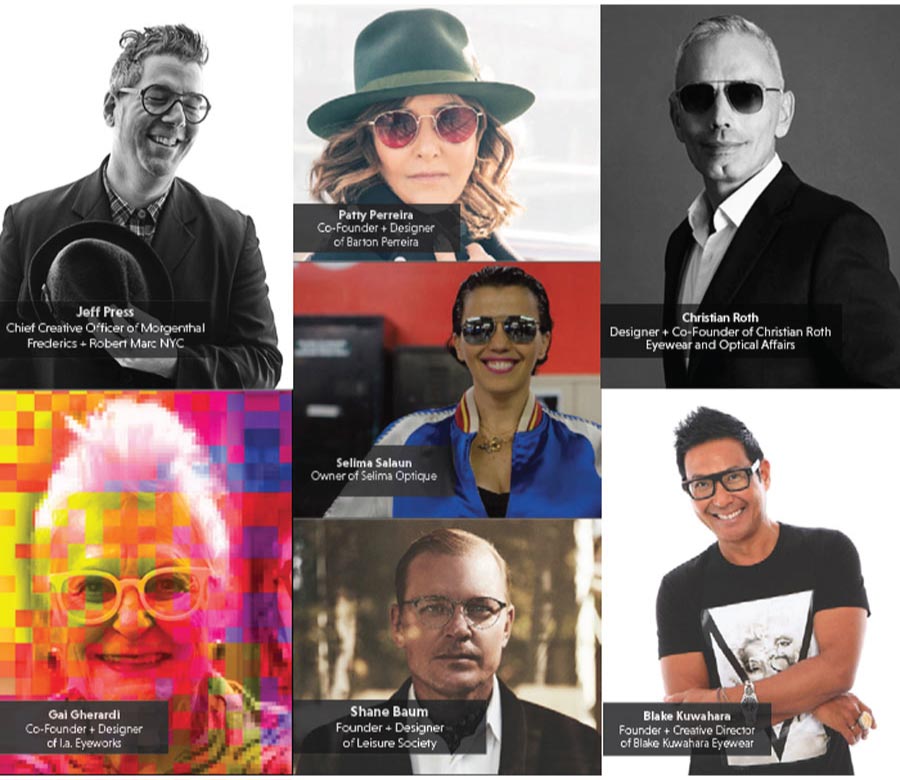 The organizers of Vision Expo, The Vision Council, and RX, recently announced that applications are now being accepted for the second annual Vision Expo Global Talent Search, supported by the eyewear designers of the Council of Fashion Designers of America (edCFDA). The competition aims to identify and support emerging designers and promote their talent to the vision community.
To be eligible for consideration, designers must demonstrate the following:
The business was established after January 1, 2018;

Annual sales are equal to one million or less;

andPress and social media support.



Interested designers should submit their application before January 10, 2022. One winner will be announced on January 21, 2022, and introduced to the eyewear community at a celebratory event hosted by the edCFDA and Show organizers during Vision Expo East 2022. The event will take place on Friday, April 1, 2022, in The Atelier, Vision Expo's new neighborhood for brands with unique, ownable culture and respected industry position. The winner will also receive a complimentary booth at Vision Expo East 2022 in The Springs, Vision Expo's neighborhood dedicated to emerging designers.
The winner will be selected by a panel of seven eyewear designers from the edCFDA. Judges include:
Christian Roth, Designer and Co-Founder of Christian Roth Eyewear and Optical Affairs

Jeff Press, Chief Creative Officer for Morgenthal Frederics

Gai Gherardi, Co-Founder and Co-Designer of l.a.Eyeworks

Patty Perreira, Co-Founder of Barton Perreira

Selima Salaun, Owner of Selima OptiqueShane Baum, President of Baumvision, Founder and Designer of Leisure Society

Blake Kuwahara, Founder and Creative Director of FOCUS GROUP WEST



"As one of the seven judges for the Vision Expo Global Talent Search, supported by the edCFDA, I am delighted that we continue to amplify the voice of new talents in the world of eyewear design," said Christian Roth, Designer and Co-Founder of Christian Roth Eyewear and Optical Affairs. "Thanks to the generous sponsorship of Vision Expo and The Vision Council, designers from around the globe are now eligible for consideration."
To access the application, click here. For more information on the Vision Expo Global Talent Search, click here.
Vision Expo East 2022 will take place at the Jacob Javits Center in New York City from March 31 – April 3, 2022. The Show's educational program, together with OptiCon®@Vision Expo, will open Thursday, March 31 and the Exhibit Hall will open Friday, April 1. Details on registration will be released in the coming weeks.
For more information on Vision Expo, visit  visionexpo.com and follow Vision Expo's social media channels, Facebook, Instagram, Twitter, and LinkedIn.
About Vision Expo
Vision Expo East and West are trade-only conferences and exhibitions for eyecare and eyewear presented by co-owners RX and The Vision Council. Vision Expo is the complete event for ophthalmic professionals, where eyecare meets eyewear, and education, fashion and innovation mingle. In the Vision Expo Exhibit Hall, eyecare providers can discover trends, interact with new technologies and access innovative products and services. The Vision Expo education program is driven by the profession, offering content of the highest quality and relevance to enhance overall patient care. For more information, visit VisionExpo.com and follow Vision Expo on Facebook, Instagram, Twitter, and LinkedIn.   
About The Vision Council
As the vision care leader in enabling better vision for better lives, The Vision Council positions its members for success by promoting growth in the vision care industry through education, advocacy, research, consumer outreach, strategic relationship building, and industry forums. Furthermore, through a partnership with Think About Your Eyes, The Vision Council supports consumer education around eyewear and eyecare.
About RX
RX is in the business of building businesses for individuals, communities, and organizations. We elevate the power of face-to-face events by combining data and digital products to help customers learn about markets, source products and complete transactions at over 400 events in 22 countries across 43 industry sectors. RX is passionate about making a positive impact on society and is fully committed to creating an inclusive work environment for all our people. RX is part of RELX, a global provider of information-based analytics and decision tools for professional and business customers. www.rxglobal.com
About the edCFDA
The eyewear-specific designers within the Council of Fashion Designers of America (www.CFDA.com) are known collectively as the edCFDA. This sub-group of the CFDA's membership aims to inspire, empower and promote awareness of eyewear design and the vitality of the optical industry through promotion, education, mentoring and collaborative initiatives.
Original link:https://www.opticaljournal.com/vision-expo-global-talent-search/