Home / Press & Media /
Exhibition News
Visit WOF to Meet China High-quality Optical Suppliers
The 16th Wenzhou Int'l Optics Fair, China (WOF 2018 for short) organized by Wenzhou Optical Association and Wenzhou Donnor Exhibition Co., Ltd., in collaboration with Zhejiang Optometric & Optical Association, will be held on 5-7 May, 2018 at Wenzhou Int'l Convention & Exhibtion Center, China.
More than 500 exhibitors will appear at WOF 2018 to display their most fashionable and advanced products, covering about 32,000 sqm exhibiting area and are estimated to attract more than 15,000 visitors from all over the world.
WOF 2018 will present quality products and high competitive technology in optics industry, such as sunglasses, sports spectacles, reading glasses, lens & optical blanks, glasses frames, glasses cases & accessories, lenses manufacturing & processing machineries, raw materials for glasses, view tester, instruments for optometry & ophthalmology, contact lens & ophthalmic products, optical electroplating equipments & corresponding materials, glasses retail stores, glasses store fittings & furniture, chain glasses enterprises, etc.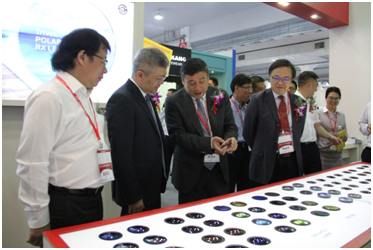 Compared with other optical fairs, WOF has a high reputation within the industry as a venue where optical manufacturers and foreign trade are reaped. Thanks to its regional advantage, WOF attracts exhibitors from 4 China Glasses Production Bases (i.e. Wenzhou, Danyang, Shenzhen and Xiamen), as well as China Glasses Spare Parts Production Base – Yuhuan, China Sunglass Manufacturing Cluster – Linhai, China Glasses Packing Manufacturing Cluster – Xinhe and Home town of Glasses –Yingtan. Meanwhile, Wenzhou (Ouhai District) is titled as "National Glasses Foreign-trade Reform & Upgrade Demonstration Base" with an annual exportation value of nearly 800 million USD.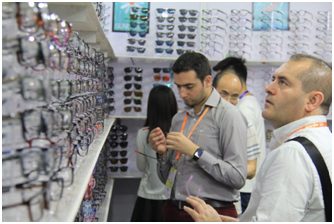 Furthermore, the organizer provides 3-Day Free Hotel during the Fair to encourage & attract more overseas visitors to attend the fair to meet more manufacturers directly and find new products with competitive price and
good quality.